It's that time of the year again. The grandstand theme tune, the lush green grass, the extremely overpriced strawberries and cream, and above all, some top-class tennis.
An ace for British tennis?
It's that time of the year again. The grandstand theme tune, the lush green grass, the extremely overpriced strawberries and cream, and above all, some top-class tennis.
The world's best grass tournament is upon us, with the likes of Murray, Djokovic, Konta and co all showcasing their brilliance at the All England Lawn Tennis Club. Wimbledon is, without doubt, one of the standout events in the British sporting calendar, but it's easy to forget that such sports don't just exist at the elite level.
There are numerous tennis clubs up and down the country which provide opportunities for amateurs, particularly children, to re-enact those immaculate drop-shots or serves-and-volleys which they watch being played so masterfully on their TVs. 23,000 British tennis courts are many peoples' versions of Wimbledon's Centre Court. There may not be ball-boys waiting on you hand and foot, or dozens of cameras enabling you to challenge the umpire's call, but it's still tennis, and it's here where the Federers and the Williams' of the game are born.
How are we ensuring the grass is greener in the UK?
What is being done at grassroots level to ensure there isn't another 77 year wait for a Briton to win Wimbledon? Well, things are happening at the very highest levels of the sport, with the Lawn Tennis Association leading a £250m investment to improve grassroots facilities. The 'Transforming British Tennis Together' initiative aims to make the sport more accessible by, over the next 10 years, raising the number of covered and floodlit courts by 50%, refurbishing facilities and making courts easier to book online.
The initiative has been rolled out on a trial basis in 10 towns and cities, including Sheffield, where £1.5m was invested – the number of people playing tennis there has risen by 54% over the last three years. The more people that play, the more chance of finding a star.
The policy comes exactly four years on from a report which found that participation in the game had fallen, with the threat of a £10.3m loss in funding. However since then, the face of British tennis, Andy Murray, has won Wimbledon twice and been named Sports Personality of the Year three times. It seems the sport is on the up, but is that the full story and what can we do to help our younger players?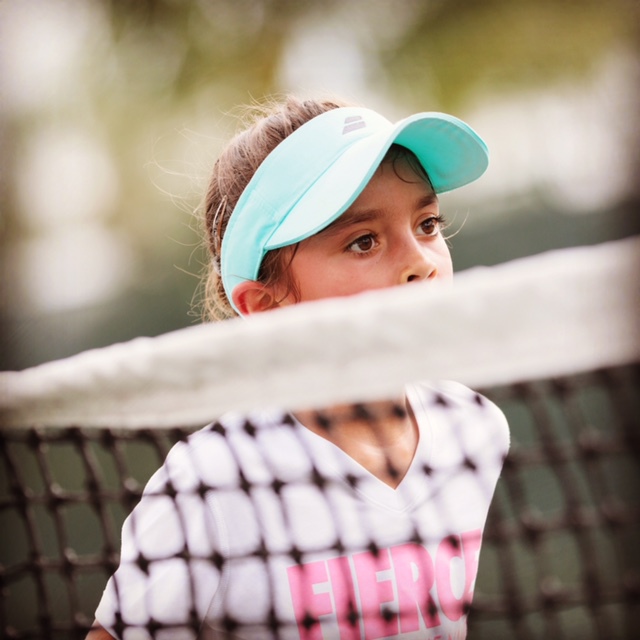 The power of the BBC
Somewhat against the modern flow, the broadcasting of Wimbledon has remained on the BBC, meaning it is accessible to all who want to watch it. The vast majority of live football, cricket, golf, etc, have been restricted to Sky viewers only for a number of years, which has raised concern over the sports' accessibility to the public. We spoke to Jordan Miles, Senior Coach at Radlett Lawn Tennis and Squash Club
"Wimbledon is the time of year all coaches and clubs need to capitalise on introducing people into tennis. Tennis takes over the BBC and is all over the media. People flock into park courts with their rackets and try to emulate Nadal, Federer and Murray.
The challenge a club has is that many people are intimidated entering a tennis club if they have never played before so the key is to try and welcome people in with taster and social sessions. The LTA set up initiatives, such as Tennis for Kids, whereby clubs can receive funding to ensure are they are able to make them happen" Jordan Mliles
What can parents do?
"There are some clubs which reach out to schools and there are other clubs which are more happy to ensure their adults receive their regular court time and therefore do not see juniors as an important section of the club. I would advise parents who are looking to get their children into tennis to look for clubs which welcome juniors through initiatives and activities. You can get an idea of this through communicating with the Head Coach of the club." Jordan Miles
| | | |
| --- | --- | --- |
| Trade Partners – Tennis Court – Norfolk | Trade Partners – Tennis Court – Cleatham | Trade Partners – Tennis Court – Angelsey |
What are the barriers to securing stars of the future?
"The two obstacles I have found in getting youngsters engaged in tennis are football and education. Football is our national sport and most boys would spend most of their time on a football pitch if they could. Education is very important.
However, in this country we drive education so hard with constant exams, homework and after school clubs. This leaves children with very little time to take up a sport like tennis, especially if they wish to go from grass roots to elite level. Ria Ferguson is a young tennis player who is 9 years old and has already competed in Europe and America. In order to reach her high standard of play, Ria has put in around 8 hours per week, which is not realistically possible for 99% of children unless they have support from their parents and school" Jordan
Ria began her tennis career age 3 at Radlett Tennis Club
Ria with her coaches
| | |
| --- | --- |
| Ria began her tennis career age 3 at Radlett Tennis Club | Ria with her coaches |
"She loved tennis from the first ball she hit at aged 3 and has had to develop a work ethic to push herself and learn during her lessons. For any child, competing can teach so many important life skills, such as dealing with failure".
Perception vs reality
PE Teacher and mum to 9 year old Callum, Clare Moore says that one of the biggest issue for the game is the perception that it is still an elitist sport. Callum started playing age 4 after his mum encouraged him to take advantage of facilities at David Lloyd, Lincoln. She was motivated by the knowledge the game would improve his agility, hand eye co-ordination, fine motor skills and strength, Clare was very keen and supportive of his efforts, however she admits that the facilities of the club made it easy for her and in-fact had she not been a member of David LLoyd she probably wouldn't have pursued this sport.
Callum has now been selected for Lincolnshire under 10s and continues to invest in his game at DL!
The future
The game, set and match can only truly be won if we merge accessibility to the sport and elite level success. The new funding from the LTA will aid the growth, creating opportunities for amateurs and young, aspiring players to get on the long road to SW19.
Are you a local club reading this article? Please let us know your thoughts and we will gladly include a link to your site.
Do you need information about your tennis surface? Contact us for more information on our FlooraBounce Range.

juil. 13, 2017